Founder story
30th March 2020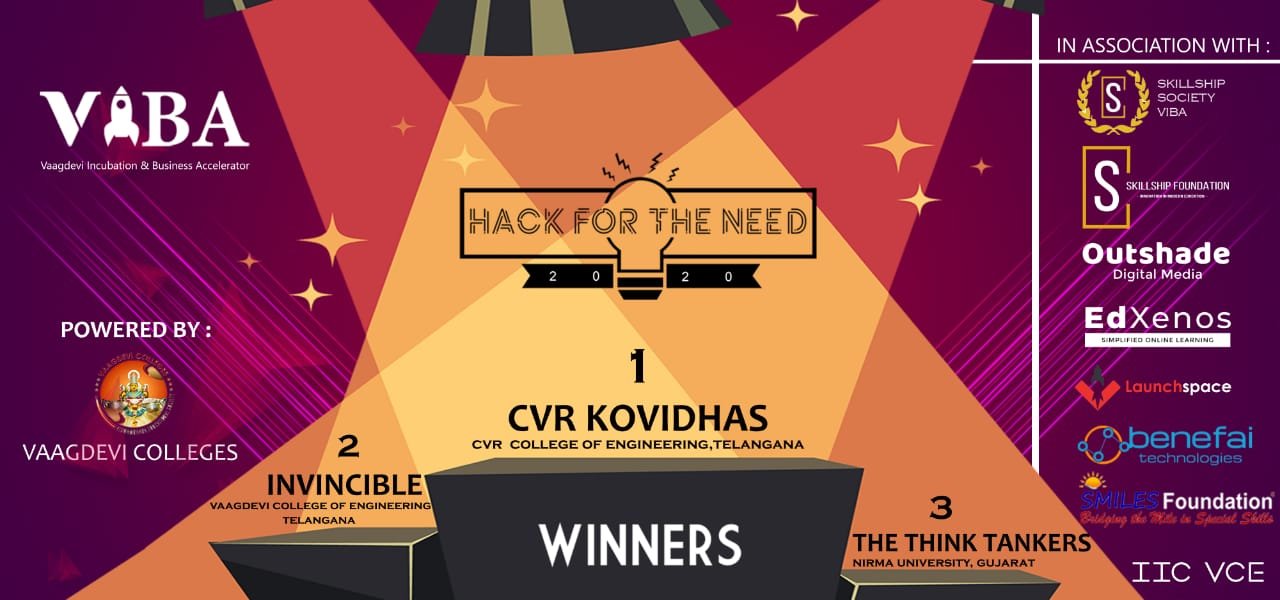 WINNERS OF HACK FOR THE NEED – CONTRIBUTE TO BHARATH.
11th April 2020
HACK FOR THE NEED – CONTRIBUTE TO BHARATH.
"Great leaders never stop trying to learn."
Getting bored during this quarantine?

Thoughts moulding into practicality turns into a great success to your goals... Technology is everything which is ruling this world right now. Every student has their own innovative ideas to change something in this society.
In such way... It is free for entering into the Hackathon which is "Hack for the Need".
VIBA is back again presenting you all an online hackathon. For winners we provide you internships from these companies. As citizens of India and responsible students let us gain knowledge or learn something during this lockdown and indeed contribute towards fighting against COVID-19.
So, let us all utilize this amazing space.
Join us by participating in the hackathon on
06-04-2020 till 11-04-2020
and let us all collectively learn. Stay tuned for further updates..!!

Do you have a corona virus breaking idea?

Then you are on the right way to help your motherland to get rid of corona. VIBA is with another event "HACK FOR THE NEED" which is providing an online platform to expand your ideas and present them. The hackathon especially calls for students. So prove your talent by utilising this hackathon as your challenge. #Stay home #Stay safe


Result of this One Week Intensive Hackathon is arrived