Our last event
Cod{ON}fest 2020 |LetsHack Nagpur | Hackonfest2019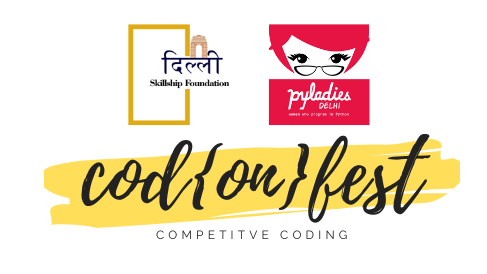 cod{ON}fest 2020
Competitive coding is one such field that has been there for a long time but mastering that takes practice and dedication. In most of the cases one does know where to start and how to move forward with it. SkillShip Foundation along with PyLadies Delhi is bringing forward one program that will help you get started with coding. It will be all about mastering skills and guidance that every individual starting in this field is looking out for. The sole purpose is to spread awareness, sharing knowledge and helping everyone in the community to progress and learn from one another.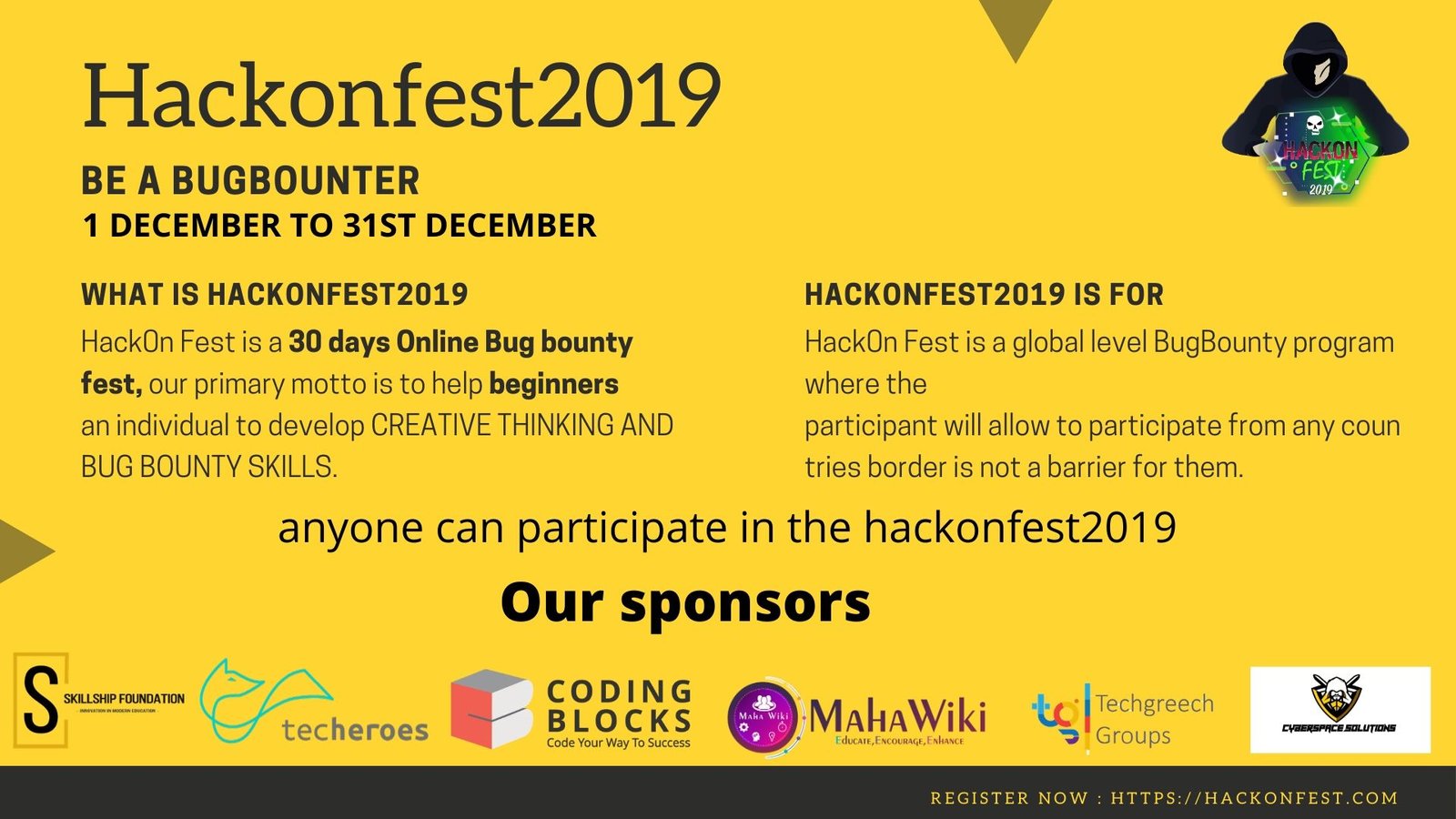 Hackonfest 2019
Hackonfest 2019
1 December to 31st December 2019
Hack0n Fest is a global level BugBounty program where the participant will allow to participate from any countries border is not a barrier for them. Hack0n Fest is a 30 days Online fest, our primary motto is to help an individual to develop CREATIVE THINKING AND BUG BOUNTY SKILLS. Our vision is to give the opportunity to student Bug Bounters to come under the influence of some of the best Ethical Hackers in the country and experience new technology.
LetsHack Nagpur
LetsHack was initiated in order to provide awareness on Cybersecurity, since the world of Internet is getting increased. And Gartner has estimated that Cybersecurity attacks will be increased by 45billion by 2020. India with 90% of Internet users, and hence we have become a easy target for attackers. And so to foster the knowledge of Ethical Hacking and Online Protection, LetsHack conducts workshops on Ethical Hacking which will help you building a way for you in Cybersecurity.