why do you need to join Hack0nfest2020?
8th December 2020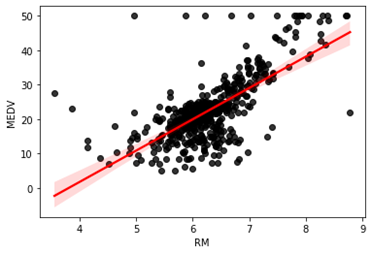 Getting Started with Linear Regression
18th October 2021
Women Empowerment in the field of Startup
Women are the reason for life on earth. They handle everything in the greatest way of solution they can give. A woman takes various roles in her life right from a baby girl to a grandmother including numerous services to everyone around her. Easily few people think that women stay at home and do house chores, it is their duty but they do not understand a crucial point that she is handling all the work at home so that a man can work in the society to fulfill the needs and wants of everyone at home. There are also women who handle home and workplace and are named as working women. So, women are given title or importance as Goddess who gives her time to her family at the same time of earning equal to a man in her family.
Empowerment of an individual is not restricted to themselves but indeed it is the signof successful progress of an area / company / country which shows the profits clearlyin every domain of the place. Coming to the entry of women into entrepreneurship,there are drastic milestone changes in the view of upliftment of a womens' talent, responsibility, confidence, what not everything in their life right from respect to fame.
There is no specific start to achieve the dreams of a startup, especially for women. That implies the initial thing to build a successful career in the field of startups for women is self confidence and bravery to face any situation. It is not only a pride for her family to find a woman as an entrepreneur but also an inspiration to every female to lead her life by taking other icon womens' success as motivation. We have many women entrepreneurs in the world who have nailed their career as a milestone change of their life and laid a path for many others to get employed in their companies. They are well known billionaires of the world.
Every person discourages a woman right from birth by treating them unequally with their brothers, injecting the false notion that they are less than men, they need not study, they need not go to work, they need to just marry and look after the husbands' family and kids but they all forgot the history that every female has equal importance in this society to have her own recognition. There are many live examples from history like Vengamamba, a famous poet and lord venkateswara devotee has proven that everyone is equal and studying is a boon to all.
There are many famous personalities who have become great role models to women to start a career on their own. Few of them are:
Aditi Gupta, Indian women entrepreneur who is an author and the co-founder of the comic Menstrupedia.
Ashwani Asokana, founder of Mad Street Den, Artificial Intelligence and Computer Vision company.
Basudha Shrivastav, founder of ExpressEarth Digital Services, a travel agency.
Gina Rinehart, Australian billionaire businesswoman who is chairman of Hancock.
Wang Laichun, Chinese woman entrepreneur who is an electronics manufacturer Luxshare Precession Industry.
These people stood as a symbol of the own and triumph of startups. In my opinion, a female is the person who handles everything with a smile on her face and shows a bang of victory to everyone who discouraged her instead of arguing and wasting her valuable time in a sad situation. This silence makes her of success one day. stronger and an individual to enjoy the fruits
Author Sankepally Sonali Reddy